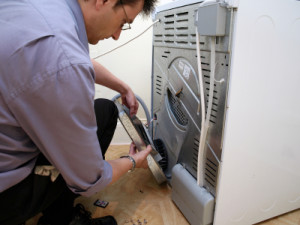 Is your dryer overheating? Failing to get hot enough? Not tumbling? For these and other issues, you can count on the dryer repair experts at Ultimate Service Appliance & Electric. Since 2010, we've been Chattanooga's choice for quality dryer repairs, offering great workmanship coupled with speedy service. We also take pride in offering some of the lowest prices for dryer repair service in the local area. If you care about having a working dryer in your home but you don't want to break your household budget paying for dryer appliance repair, you've come to the right place! Contact us now via phone or e-mail to learn more about the services we offer, and to schedule your washer/dryer repair.
Depending on the problems you're experiencing with your dryer, fixing the issue might involve repairing or replacing the:
Heating element
Thermostat
Door switch
Door gasket
Electronic ignition (for gas dryer repair)
Timer
Drum bearing
Drum belt
Motor
When you call us to discuss your unit's malfunctions, we'll get a dryer repair specialist out to your home as soon as possible to assess the situation and start making things right. We're familiar with a wide array of brands and models, and we're pleased to provide both electric dryer repair and gas dryer repair. Given our breadth of experience, you can be sure we have the knowledge and skill to deal with your specific appliance's issues.
Low Prices for Dryer Repair Service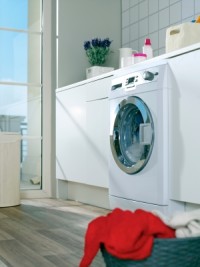 With dryer appliance repair—as with most other forms of appliance repair—the longer you wait to seek professional help, the worse your malfunction can become. Meanwhile, the more serious the issue gets, the more costly your dryer repairs. If you're holding off on hiring a washer/dryer repair pro because you're concerned about the expense, it's time to get in touch with Ultimate Service Appliance & Electric. Our prices for washer and dryer repair are among the lowest you'll find in Chattanooga. For your added protection and peace of mind, we stand behind our gas and electric dryer repair technicians' work with a 30-day warranty on labor and a 2-year warranty on parts.
Learn more about why Ultimate Service Appliance & Electric is your best bet for washer and dryer repair in the area by contacting us now! We'll answer any questions you have and schedule an appointment time that works for you. Our clothes dryer repair technicians will work hard to get your laundry room back to work for you. We look forward to hearing from you.