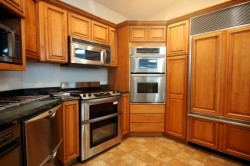 Garbage disposals are handy and hard-working kitchen appliances, allowing you to get rid of food scraps and waste without dumping it into the trash. While they're not essential appliances, you'll definitely appreciate the time they save—and you'll miss that convenience if your garbage disposal stops doing its job. For fast and reliable garbage disposal repair in and around Chattanooga, turn to Ultimate Service Appliance & Electric. We're a comprehensive appliance repair and installation business, and we're pleased to replace and repair garbage disposal units in all sorts of residential settings. With our garbage disposer repair pros on your side, you can enjoy your kitchen again soon! Call today to book your appointment.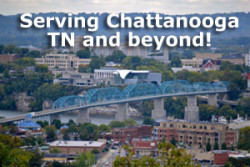 An underperforming garbage disposal can be a sign of deeper issues with the appliance. The symptoms of a broken unit include:
Leaking
Clogging
Ineffective grinding
Unusual noises
Failure to turn on at all
And other performance issues
Whether your problem is a garbage disposal leaking or it just won't consistently grind up your food waste, our team can help. Our garbage disposal repair specialists are extremely knowledgeable about the various types of garbage disposals on the market, and we've accumulated a great deal of skill in our three years on the job. You can trust Ultimate Service Appliance & Electric for some of the best workmanship in the local area. We'll replace or repair the garbage disposal in your home so it can work every bit as hard as you need it to.
Speedy, Affordable Garbage Disposer Repair
When you need to repair or replace a garbage disposal, chances are you want the work to happen on your schedule. A garbage disposal leaking shouldn't bring your kitchen routine to a standstill. Ultimate Service Appliance & Electric understands that your time is important to you, which is why we aim to give our customers some of the fastest repairs in Chattanooga. We also strive to keep our prices for garbage disposals repair among the lowest you'll find in the region. If you care about getting garbage disposal replacement or repair done right, finished quickly, and for a reasonable rate, you've come to the right place.
Learn more about Ultimate Service Appliance & Electric's garbage disposals repair services by contacting us now! We're a licensed, bonded, and insured company, and we've been proudly serving Chattanooga and the surrounding area since 2010. We promise to give you our best, whether you need us to repair, install, or replace a garbage disposal in your home. We're standing by to take your call.