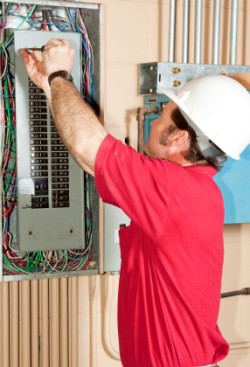 Installing a ceiling fan is a great way to improve air circulation, which means your HVAC systems don't have to work quite so hard. Additionally, ceiling fans can bring a decorative element that's sure to boost the aesthetics of any room. And given their relatively budget-friendly pricing, ceiling fans are a highly versatile addition that any homeowner can have. When you want to install a ceiling fan that not only enhances your home's energy efficiency but also adds to its appearance, Ultimate Service Appliance & Electric is the team to call for exceptionally affordable work. As with any electrical wiring job, ceiling fan installation can be tricky, and it's best left to the professionals. Hiring our capable technicians to conduct your ceiling fan wiring is the safe, cost-effective solution for any homeowner in the Chattanooga area.
If you want peace of mind that your ceiling fan installation is in the hands of truly skilled technicians, Ultimate Service Appliance & Electric is here for you. Not only do we offer some of the best workmanship in the area, but we're also known for wiring a ceiling fan very efficiently. We'll get the job done in a short amount of time whether you have ceiling fan lighting components or a fan by itself. In short, there's no ceiling fan install job we can't tackle. Call now to hear more about our superior turnaround time!
You can count on the ceiling fan installers at Ultimate Service Appliance & Electric to:
Accurately measure and position the fan
Cut an appropriately sized hole, if needed
Ensure that the proper UL-listed electrical box is installed
Assemble the fan
Mount the fan to a bracket or joist
Connect all ceiling fan wiring safely and properly
And complete any other necessary tasks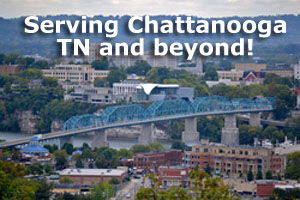 Wiring a ceiling fan can be tough if you don't know what you're doing. DIY electrical work can put you at risk of electrocution and create a fire hazard. Although it doesn't take a specialist to assemble a fan, mounting it to the ceiling and wiring it correctly can be tricky. When you choose Ultimate Service Appliance & Electric you can feel confident that your new fan will look and function its best for years to come.
Ultimate Service Appliance & Electric is fully licensed, bonded, and insured, so you can feel secure choosing us to install a ceiling fan or tackle any other electrical installation or repairs your home needs. As skilled appliance repair technicians as well as electricians, we're well suited for the meticulous nature of ceiling fan installation and wiring. We stand behind our ceiling fan installers' work with a 30-day warranty on labor and a 2-year warranty on parts. If you need professional help installing a ceiling fan or any other fixture, you'll find that we offer some of the best workmanship in the local area. Call us today to schedule your ceiling fan install appointment!