Chances are, you rely on your home's oven, stove, and range to prepare nutritious and tasty meals for yourself and your family. If a cooking appliance breaks down, you're left microwaving meals, ordering delivery, or spending a fortune dining out. Get back to your normal kitchen routine by calling in Ultimate Service Appliance & Electric. Our oven repair specialists are more than ready to get your cooking appliances up and running again. We provide stove repair and more throughout the Chattanooga area. We care about your satisfaction, which means working to repair the oven or other malfunctioning cooking appliance in your home quickly and accurately. Learn more about the oven, stove, and range repair services we offer by calling today!
U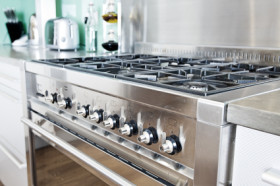 ltimate Service Appliance & Electric provides oven repair service for all sorts of residential models. You can bring us in if you need GE oven repair, Whirlpool oven repair, or repairs for any other brand. We resolve issues including:
Inadequate heating
Uneven heating
Overheating
Burners that won't light
Door gasket issues
Broken thermostats
Sparking
Faulty self-cleaning
And much more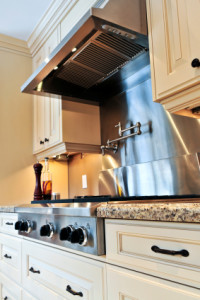 When you call to schedule your oven repair or cooktop repair, we'll ask for a description of the problems you're having. On the day of your appointment, we'll show up on time and examine the unit in person, coming up with an accurate diagnosis of the problem and a plan to move forward. We take pride in the quality of our oven and range repairs. We also pride ourselves on the fact that we offer our customers some of the quickest turnarounds for oven repair service in all of Chattanooga. If you want your stove repair done fast and you want it done right, you've contacted the right company.
Low Prices for Oven and Range Repair
Have you been putting off calling in professionals to repair the oven in your home because you're worried about how much it will cost you? With Ultimate Service Appliance & Electric on the job, you can stop worrying. We offer some of the lowest prices for oven, stove, and range repair available in the local area. For our reasonable rates, you'll always work with a technician who has the knowledge and skill to meet your needs.
Ultimate Service Appliance & Electric is fully licensed, bonded, and insured for oven and cooktop repair. For your added protection, we stand behind our stove, oven, and range repair services with a 30-day guarantee on labor and a 2-year guarantee on the parts we install. Our goal is to give you immediate and effective results, so you can keep using your kitchen to its full potential for years to come. Call today!