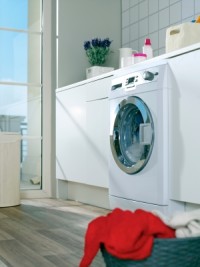 If your washing machine breaks down, your first instinct might be to haul it out to the trash and purchase a new model. However, in most cases washing machine repair is less expensive than buying a new appliance—and quality washing machine repairs will still leave you with a unit that's ready to work as hard as you need it to. In Chattanooga and the surrounding area, you can count on Ultimate Service Appliance & Electric for some of the best washer and dryer repair service around. We care about getting the job done right, and we care about keeping our prices reasonable, no matter how serious your repairs. Call or e-mail Ultimate Service Appliance & Electric today to schedule your appointment with a member of our team!
We're able to provide washing machines repair for units that are:
Leaking
Failing to fill
Failing to drain
Not spinning
Not starting at all
Making unusual noises
Giving off strange odors
Or having any other issues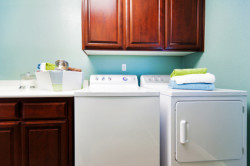 Maybe you need a new water pump or lid switch. Perhaps your washing machine repairs will involve repairing or replacing the water inlet valve, or even the entire motor. Whatever your specific washer/dryer repair needs, you can count on Ultimate Service Appliance & Electric to have the knowledge and skill that it takes to accurately diagnose your problem and conduct the necessary repairs. As a licensed, bonded, and insured washing machine repair business, we have what it takes to give you great results.
Quick Turnarounds for Washer/Dryer Repair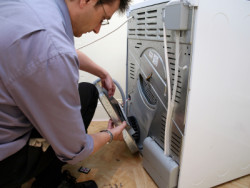 At Ultimate Service Appliance & Electric, we understand that you rely on your washing machine to keep yourself and your family in clean clothes. We know that you don't want to spend hours at a laundromat each week. That's why we offer some of the fastest washer and dryer repair service in Chattanooga. At the same time, we never sacrifice quality for the sake of speedy washing machines repairs. We'll work hard to get your washer up and running again soon, and to keep it running long term.
We're pleased to offer repair services for most major brands and models, so you can call us for Maytag washing machine repair, GE washing machine repair, and more. Whether your washing machines repair needs are serious and immediate or your unit is only acting up on a small scale, we'll give you the same top-notch service. Call now to book our services, and to learn more about what sets us apart from other Chattanooga-area companies offering washing machines repairs! We're confident that you'll be satisfied with the Ultimate Service Appliance & Electric experience.